Having worked with several organizations, I have always come across these terms and learned the importance of each in the customer/supplier relationship, as well as the impacts in the Supply Chain processes.

These three terms are often used by organizations, but the vast majority of professionals I have talked to have not shown a clear understanding, and have referred to them incorrectly in meetings and negotiations, so I will quickly give you an overview of the definition of each.
According to the Oxford Business English Dictionary we have:

"Procurement: The process of obtaining supplies of equipment or raw materials for an organization:
Example: She has responsibility for the procurement of equipment in the company. The company had not been awarded any of the large defence procurement contracts."

_______________________________________________________________________________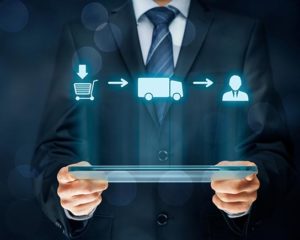 "Purchasing: The activity of buying things that a company needs, such as materials, parts, equipment, services, etc.; the department that deals with this:
Example: She has taken over responsibility for purchasing worldwide. All orders are sent to the
purchasing manager for authorization."

_______________________________________________________________________________
"Sourcing: The activity of finding and buying materials, parts or products, especially ones that are used to make other goods:
Example: Local sourcing of parts has increased. single sourcing (= buying from a single supplier)"
_______________________________________________________________________________
Still confused? So let me clarify a bit more for you:

Think of Procurement as an umbrella where Purchasing and Sourcing are under it, being a subset of it. While Procurement is a business management function and essentially an acquisition of products and services, especially for the business purpose, covering a complete range of activities involving vendor selection, contratcting negotiations, terms and conditions, payments, compliance, analsysis and sourcing, Sourcing, as the name implies, is finding a source from where the goods and services can be procured. Since the business profits heavily rely on finding the best source of suppliers it is considered a key part of the process to the success of a business.

And Purchasing?  It simply involves buying and selling of the goods and services at a more operational level. In many organizations, the material planner in PCP is called buyer planner and is in charge of operating the flow of orders and ensuring material availability to support the production schedule.

Got it now?
I am sure you did. Now that you have learned the differencies, it is time to practice both your English and business knowledge!
The best way to practice your writing skills is thru your own experience at work, so I am inviting you to share a few lines (15 max) with me where you can write about your role in the company you work for as well as how you would like us to help you improve your communication skills!
You will receive the correction of your text withing 48h and get a week of free activities related to both Supply Chain and your business.

Bonus!!
Just because you gave us a chance to share our knoledge with you, you have already got a Free face to face or Skype meeting to practice your English!
By enrolling in the Supply Chain Course, you will get 3 FREE private classes to talk about your area of expertise.
Remember the saying: "Practice makes Perfect" We, at Meridian, are ready to assist you!!
Se você teve dificuldades em entender este texto, nós da Meridian temos como ajudá-lo a melhorar sua comunicação, mesmo que você esteja no nível básico.

Agende uma aula gratuíta que faremos um bate papo legal, mapearemos suas dificuldades e traçaremos um plano de ação para atingir seus objetivos a curto, médio e longo prazo!
Até a proxima!

João Finatti
Meridian Idiomas